The Sony Walkman was introduced in 1979.





Betamax VCR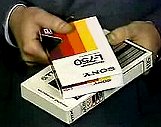 When videocassette recorders (VCRs) were introduced in the late 1970s, they came in two very different formats: VHS and Betamax. For a while, both machines coexisted side by side. In the early 1980s, VHS became the more popular of the two. Soon, Beta machines were cluttering the shelves of garage sales and resale shops, while VHS machines became the operating standard for the next 20 years.

In 1984, the government ruled that taping programs on your VCR for home viewing wasn't violating any copyright laws. VCR prices fell and sales doubled.





The wireless remote-control was introduced in the mid 1950s. In 1979, it became standard equipment for most TVs. What was once a luxury item was now a neccessity for channel-surfing.




Video cameras and reel-to-reel video recorders were first made available to hobbyists in the 1960s. When the first VCRs came out in 1975, a new line of portable video cameras was introduced to go along with them. At first, these cameras could only be used with a portable VCR slung over the shoulder, which made them very bulky and cumbersome.

In 1982, all functions were combined into a single unit (the camcorder), which could film directly onto a videocassette without the need for a VCR. In the late 1980s, these units were still somewhat big and bulky and were quite expensive.


History Of CD Technology
History Of The Camcorder
Boom-Box Museum
RCA Selectavision VideoDisc
Video Clip: The Home Entertainment Scene, 1981
-----


The compact disc was introduced in 1982. CD players became affordable for most people around 1985, but wouldn't be widely used until the early 1990s. 1,000 album titles were available for purchase in 1983.

Many of us didn't think CDs would catch on. After all, records had been around for such a long time. CDs were more expensive than vinyl, and the new technology would require you to replace your entire album collection. Boy, were we wrong! CD sales surpassed record albums in 1988. By the early 1990s, most record stores were no longer selling records.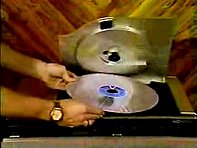 There were two videodisc formats available in the 1980s. Pioneer and MCA introduced the laserdisc in 1978, and RCA introduced their Selectavision CED videodisc in 1981. Similar to CDs but much bigger, these formats used 12-inch videodiscs containing up to an hour of material per side. Laserdiscs were scanned by laser, while RCA's discs were made of grooved vinyl and used a stylus.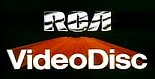 Laserdiscs were known as Laser Videodiscs and DiscoVision before settling on the LaserVision label in 1983. Although videodiscs were easier to use and contained more features, they soon took a back seat to the new popularity of VCRs. Laserdiscs managed to stay in the game, but RCA's system was discontinued in 1986.


---


VIDEODISC - BIGGEST THING SINCE TV?
"Before long there will be videodisc 'trips' which, when played on a wide-screen television, simulate travel so convincingly that they could one day replace the automobile. And videodisc players will eventually replace audio turntables, giving your stereo system the capability for pure digital sound."
--1980 newspaper article


---


In the 1980s, the transistor radios of the past evolved into powerful boom-boxes and ghetto-blasters.




----


In the office, fax machines and personal computers became common.





Electric typewriters and word processors made text editing and document preparation a snap!