In The City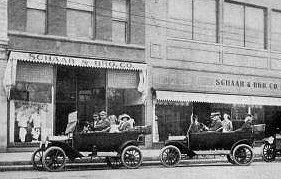 In New York City, the Woolworth Building opened in 1913. It was the world's tallest building, with 55 stories, 30 elevators and its own power plant. The lobby was quite lavish, with marble floors, fine sculptures and a stained-glass dome. The Woolworth Company occupied two floors and rented out the rest.

Prior to this, the world's tallest building was the 51-story Metropolitan Life Insurance Company building, which was also located in New York and was completed in 1909.

Any town or city with more than 2,500 people is considered urban. In the 1910s, the number of people living in urban areas increased from 46 percent of the population to 51 percent.


The Woolworth Building
The Equitable Building




Click here to see more sights from the city!



-----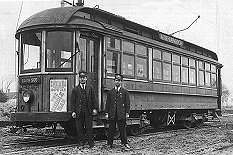 Public transportation was provided by electric streetcars and trolleys. The cars were powered by either an electrified track or overhead cable. The troller was the device that connected the car to the cable....this was where trolleys got their name.

City dwellers saw streetcars as the solution to inner city crowding. By making the suburbs accessible to people of modest means, the city would hopefully become a healthier, cleaner and safer place.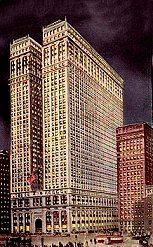 Equitable Building, New York City

This skyscraper was built in 1915 on the site of the old Equitable Life Assurance building, which burned down in 1912. Notice how the sides go straight up....it was the last building to be constructed before the 1916 zoning laws went into effect.

The problems created by increasingly taller and bulkier skyscrapers were becoming more evident. In 1916, New York City passed the first skyscraper zoning law. This law required that tall buildings be scaled back in a stair-step fashion after reaching certain heights. This would increase the amount of light and air to reach street level.